The Two Killers of Rillington Place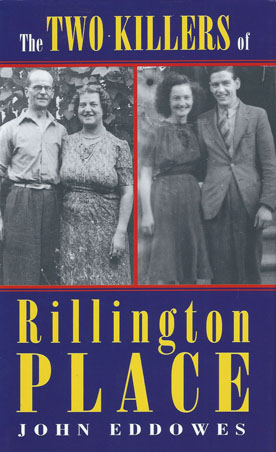 ISBN13: 9780316909464
ISBN: 0316909467
Published: April 1994
Publisher: Little, Brown & Company
Country of Publication: UK
Format: Hardback
Price: Out of print

Out of Print
It seems impossible that two stranglers of women could both live in the same house, yet this is what happened in Notting Hill in 1949.
John Reginald Halliday Christie was already the murderer of at least two victims when Timothy John Evans, much younger and on the edge of idiocy, came to live with his wife at 10 Rillington Place. Christie is supposed to have framed Evans over the killing of his wife and baby daughter, and was even the principal Crown witness against Evans.
Refuting claims that Evans was innocent of the crimes for which he was hanged but years later granted a free pardon, this book sets out to show that it was in fact Evans who killed both his wife and child, and then tried to blame Christie, who at that time had the bodies of two women buried in his garden.
The book also argues that Beryl Evans was not even present at 10 Rillington Place when Christie was supposed to have been strangling her there; that, to accept Evans as innocent, we should have to believe in far greater improbabilities and absurdities than the presence of two stranglers in one house; that Evans tried to kill his wife more than once, just before the murder itself; that evidence showing Evans to be guilty was available at the time; and that commentators both then and since have altered the evidence to proclaim Evans's innocence.