Barrister By and Large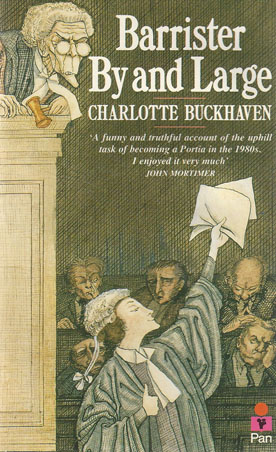 ISBN13: 9780330292252
ISBN: 0330292250
Published: July 1986
Publisher: Pan Books Ltd
Country of Publication: UK
Format: Paperback
Price: Out of print

Out of Print
From a ghastly moment of near public humiliation during her courtroom christening to the triumph of her first jury trial when, to her astonishment, her cross examination demolished the principal witness against her undoubtedly guilty client.
follows the wildly funny ups and downs of budding Rum pole Charlotte Hunter's apprenticeship year at the Middle Temple. The Law, as Charlotte soon found out, is an unrelenting taskmaster whose only consistent feature-is its infinite capacity to surprise.
Plunged into a world full of eccentric characters and dominated by medieval chivalry and male infallibility, she had scarcely time to draw breath as she dashed from one magistrates' court to the next, defending here a flasher appropriately kitted-out in knee-length mackintosh, and there an ornamental bird fancier accused of preventing the birdsof the air flying free.
Through it all she somehow managed to maintain her equilibrium, and at the end of it she knew her days of looking a fool in court were over. It was a good feeling.