The Essentials of Human Rights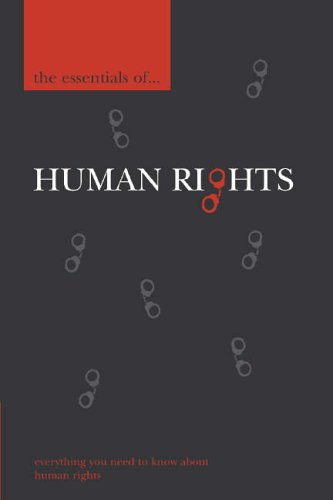 ISBN13: 9780340815748
ISBN: 0340815744
Published: March 2005
Publisher: Routledge
Country of Publication: UK
Format: Paperback
Price: Out of print

Over the years, human rights has evolved into a distinctive branch of international law, of increasing importance in global politics. The theme of human rights permeates all areas of society and all aspects of life and has become a topic that extends well beyond the discipline and practice of international law. The doctrine of human rights has in effect become the only universal moral discourse in international politics.
The Essentials of Human Rights is an easy-to-use, accessible introduction to the human rights debate. It covers the history of human rights, the arguments over their justification and uses examples of specific rights and freedoms to assess the current situation, including international legal systems and organisations like the UN, and prospects for the future.;Entries cover all categories of rights (including civil, political, cultural, women's, children's and migrants' rights) as well as particular rights and freedoms, such as slavery, genocide, free speech, capital punishment and asylum.
The contributors are drawn from a wide range of international and disciplinary backgrounds, making this book an outstanding resource for anyone interested in human rights.