Lord Atkin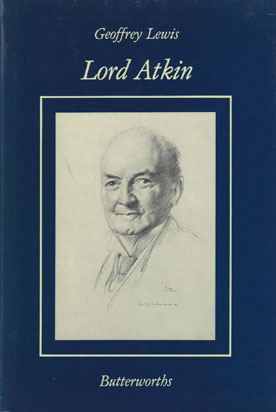 ISBN13: 9780406272102
ISBN: 0406272107
Published: June 1983
Publisher: Butterworth & Co
Country of Publication: UK
Format: Hardback
Price: Out of print

James Richard Atkin was born in Australia in 1867. When his father died, only five years later, he came home with his mother to be brought up and educated in Wales, and later Magdalen College, Oxford.
Called to the Bar in 1891 by Gray's Inn, he read as a pupil with Thomas Scrutton. he took silk in 1906 and was appointed a Judge of the King's Bench Division in 1913. His career on the Bench was the longest since Lord Mansfield's spanning a period of 31 years until his death in 1944. He spent 16 years in the House of Lords and Privvy concil and 9 years in the strongest common law Court of Appeal of this century with Lords Justices Bankes and Scrutton.
One of the greatest of all English common lawyers. Lord Atkin asked the question in Donoghue v Stevenson 'Who then in law is my neighbour?' which became the foundation of the whole modern law of negligence.
His couargeous dissent in the wartime detention case of Liversidge v Anderson is now recognised as a historic stand on principle. This book contains absorbing accounts of the background to these two great cases, as well as an assessment of their significance in the legal history of this century.