Commercial Trusts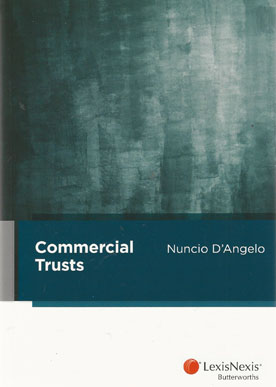 ISBN13: 9780409338812
Published: July 2014
Publisher: LexisNexis Australia
Country of Publication: Australia
Format: Paperback
Price: £110.00

Commercial Trusts examines, in an applied way, the Australian commercial trust as a dynamic and modern enterprise entity operating, in effect, as a surrogate company. The focus is on the legal and insolvency risk position of the three main classes of participant, that is, unit holders, corporate trustees and creditors and other 'outsiders'.
The appendices contain state-of-the-art due diligence checklists, with explanations for every step, and sample protective clauses for inclusion in commercial trust instruments and third party contracts (including financing arrangements), in all cases drawn on best practice models in current use in the Australian market, enhanced to address the issues dealt with in the substantive content. This book is indispensable for any lawyer advising those involved in or dealing with commercial trusts.
Please note the book does not deal with the taxation treatment of commercial trusts.