Macroberts Scottish Liquidation Handbook 4th ed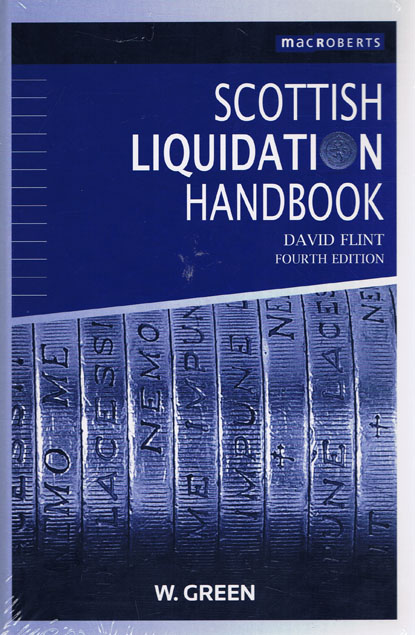 ISBN13: 9780414018228
Published: September 2010
Publisher: W. Green
Country of Publication: Scotland
Format: Hardback & CD-ROM
Price: £129.00 + £2.58 VAT

Despatched in 3 to 5 days.
This is a practical guide for solicitors, accountants and other professionals, to the law surrounding the subject of the liquidation of companies in Scotland.
Following devolution and the Enterprise Act 2002, there have been a number of changes since the previous edition in 1990. European influences have also necessitated significant changes in procedures.
Examining all the stages in the process of liquidation (compulsory and voluntary), with references to the specific Scottish insolvency rules and legislation, this is an essential purchase for anyone practising in this area of law or who needs to understand the process.
Following the introductory narrative, which details clearly the steps which require to be followed on a day to day basis, you will find a wealth of wholly revised and updated styles for your use, including:-
Petitions to court
Agendas and minutes for required meetings
Relevant letters
Notes (e.g. for delivery of property/reduction of gratuitous alienation)
Sederunt book entries
Deed of Appointment for Independent Trustees to Pension Schemes
Expanded from the previous edition,
MacRoberts' Scottish Liquidation Handbook includes major sections on new concerns for liquidators and those advising them including pensions, employment, data protection and some taxation issues.