Shareholders' Agreements 6th ed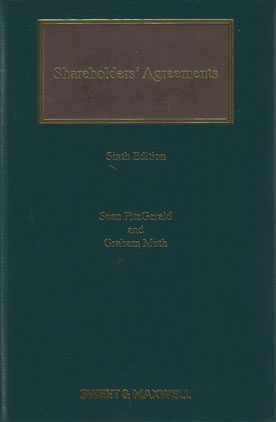 ISBN13: 9780414022607
Published: October 2012
Publisher: Sweet & Maxwell Ltd
Country of Publication: UK
Format: Hardback & CD-ROM
Price: Out of print

Shareholders' Agreements is a highly regarded work containing in-depth guidance on the law governing all forms of shareholder agreement and advice on drafting these agreements.
It examines the nature and effects of shareholders' agreements in a wide range of contexts, including minority protection, joint ventures, property joint ventures, partnership companies and venture capital agreements, drawing together in one place material generally scattered across a range of publications.
It includes checklists of drafting advice and a range of precedent material, with all the precedents in the book appearing on an accompanying CD-ROM.
Covers all forms of shareholder agreement in one volume
Gives guidance on typical transactions, highlighting the commercial issues facing the client
Identifies potential problem areas and offers practical solutions
Covers the related taxation issues
Supplies detailed drafting advice for all types of shareholder agreement
Features an extensive range of precedents
Provides the precedents on an accompanying CD-ROM for rapid drafting and amendment
Incorporates the latest developments under the Companies Act 2006 now it is fully in force