Wills, Administration and Taxation Law and Practice 12th ed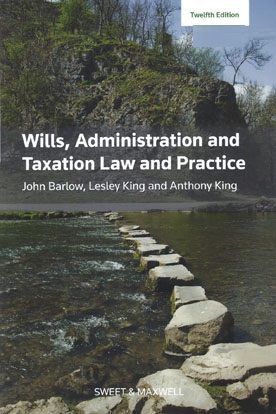 ISBN13: 9780414060258
Published: August 2017
Publisher: Sweet & Maxwell Ltd
Country of Publication: UK
Format: Paperback
Price: £39.95

Wills, Administration and Taxation Law and Practice applies a practical approach to the subject of will drafting, probate and taxation.
The work deals comprehensively with the substantive law, encompassing all the latest developments and case law, and also covers the practice and procedure. To assist the reader, a selection of useful precedents and examples of frequently used forms are provided. Each section uses worked examples to present a clear, practical picture of the operation of the law.
This approach will appeal to those looking for guidance, clarification or pro-forma documents to use. New for the Twelfth Edition Coverage of:-
the new inheritance tax residence nil-rate band
the implications of the Supreme Court decision in llott v Mitson
the effect of the loss of the dividend tax credit and the payment of interest gross on PRs and trustees
the will drafting implications of Jump v Lister
Wills, Administration and Taxation Law and Practice
provides invaluable guidance for students studying the LPC or BPTC and those studying the law of succession on university courses, as well as those new to practice.