Medical Law and Ethics 5th ed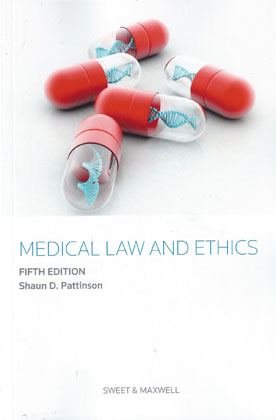 ISBN13: 9780414060272
Published: September 2017
Publisher: Sweet & Maxwell Ltd
Country of Publication: UK
Format: Paperback
Price: £29.00

Medical Law and Ethics 5th ed provides coverage of the major topics of medical law and ethics, combining detailed legal exposition and analysis with moral theory and philosophy.
It considers the wider contextual pressures facing the law, such as the impact of patient consumerism and the changing perceptions of medicine.
New for the Fifth Edition:-
Supreme Court decisions in Doogan v Greater Glasgow and Clyde Health Board (2014] UKSC 68 and Montgomery v Lanarkshire Health Board (2015] UKSC 11
Human Fertilisation and Embryology (Mitochondrial Donation) Regulations 2015/572 and Access to Medical Treatments (Innovation) Act 2016
EU Clinical Trials Regulation 536/2014 and EU General Data Protection Regulation 2016/679
Medical Law and Ethics
is an ideal textbook for undergraduate law students, those studying at postgraduate level and researchers. The text will also provide a useful supplementary reader to students studying Philosophy, Ethics and Medicine.
Winner of the 2010 Minty Medico-Legal Prize for best medico-legal book Scholarly, comprehensive and well referenced, Shaun Pattinson's style ensures that the book is eminently readable throughout. lt will be of value not only to readers with a specific interest in medical law, but also to those concerned about the legal and moral aspects of modern medical treatments.