Lindley & Banks on Partnership 20th ed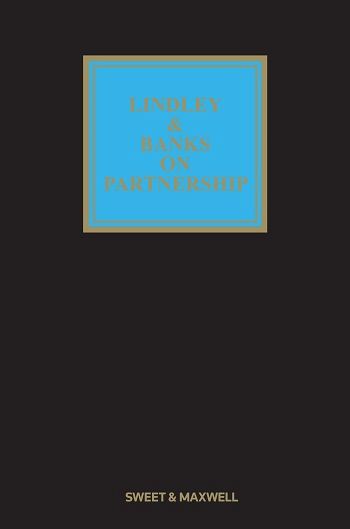 ISBN13: 9780414060913
To be Published: October 2017
Publisher: Sweet & Maxwell Ltd
Country of Publication: UK
Format: Hardback
Price: £380.00

Lindley & Banks on Partnership gives you comprehensive and practical coverage of the law relating to both general and limited partnerships.
It takes you through all aspects of the life of a partnership, from its nature and formation to the usual contents of a partnership agreement, common areas of dispute, the liabilities undertaken by partners both internally and externally and, finally, to dissolution, winding up and insolvency.
Through its clear and concise interpretation and explanation of this complex area of law, it delivers the highest level of practical insight and advice.
Provides in-depth statement of the law on partnership
Sets out the general principles and analyses them via detailed discussion of case law
Explains the nature of partnership and the different types of partnership
Looks at the formation of partnerships by formal agreement and explains why a written agreement is required, what it can contain and why
Examines the rights and obligations of partners between themselves with particular reference to financial rights and duties, the duty of good faith, partnership property and shares
Analyses areas where litigation between partners is common and the types of remedies available
Deals with the dissolution and winding up of partnerships
Covers relevant aspects of tax and insolvency law
Goes through important case law
Reproduces relevant legislation, provisions of the Civil Procedure Rules and other materials so they can be consulted easily in one convenient reference source