The Law and the Dead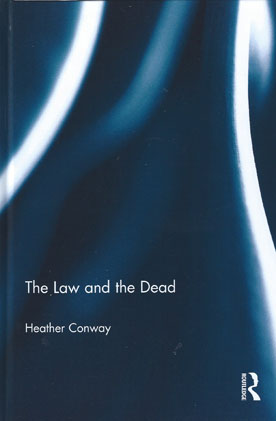 ISBN13: 9780415706940
Published: April 2016
Publisher: Routledge
Country of Publication: UK
Format: Hardback
Price: £115.00

The burial of the dead is a compelling and emotive subject which also raises increasingly complex legal issues. This book focuses on the substantive laws around disposal of the recently deceased and associated issues around their post-mortem fate.
The book looks primarily at the laws and related policy issues in England and Wales but also offers a comparative approach, drawing heavily on material from other comparable common law jurisdictions including Australia, New Zealand, Canada and the United States.
The book provides an in-depth, contextual and comparative analysis of the substantive laws and policy issues around burial, exhumation and the posthumous treatment of the dead, including commemoration. Topics covered include: the regulation of cemeteries/burial grounds; the hierarchy of persons who have a legal duty to bury the dead and who are entitled therefore entitled to possession of the deceased' remains; offences against the dead, family burial disputes; and the legal status of burial instructions.
A key theme of the book will be to look at the manner in which conflicts involving the fate of the dead are becoming increasingly common in secular, multi-cultural societies where the traditional nuclear family model is no longer the norm and how such legal contests are resolved by courts.
The first comprehensive survey of the law in this area in decades this book will be of use to academics, lawyers and judges adjudicating on issues around burial and exhumations and funeral industry service providers