Foucault, Crime and Power: Problematizations of Crime in the Twentieth Century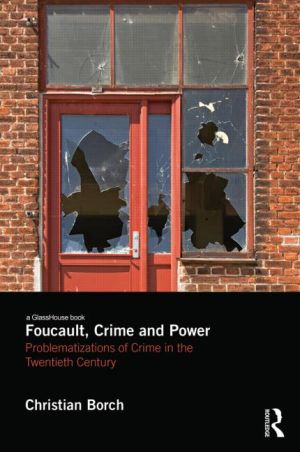 ISBN13: 9780415738460
Published: November 2014
Publisher: Routledge
Country of Publication: UK
Format: Hardback
Price: £115.00

Despatched in 4 to 6 days.
This book presents a Foucauldian problematization of crime, with a particular focus on the twentieth century. Its central concern is to consider how crime has been conceived as problem, and to address the responses that have been suggested to deal with it. The book uses developments in Denmark - developments that can be readily identified in most other western countries - as a paradigmatic case for understanding how crime has been problematized in the West. Scrutinizing the responses that have been adapted to deal with crime, this book demonstrates how a range of power modalities have evolved throughout the twentieth century. In this respect, moreover, the book offers an important supplement to existing discussions and uses of Foucault's work within criminology.
Christian Borch shows how the tendency of criminologists to focus on either disciplinary power or governmentality has neglected the broader complex of Foucault's concerns: ignoring its historical underpinnings, whilst for the most part limiting studies to only very recent developments, without giving sufficient attention to their historical backdrop. Thus, the book demonstrates, a Foucauldian approach to crime holds greater analytical potentials for criminological research than have so far been recognized.