Modern Legal Studies: Variation of Trusts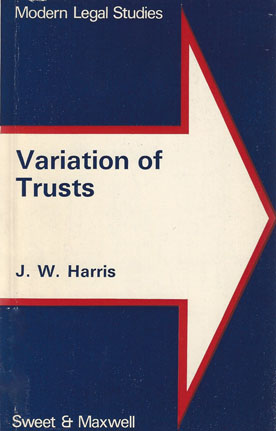 ISBN13: 9780421173507
ISBN: 0421173505
Published: February 1975
Publisher: Sweet & Maxwell Ltd
Country of Publication: UK
Format: Paperback
Price: £16.00
(Second Hand)

Out of Print
The measure which later became the Variation of Trusts Act 1958 aroused little controversy and was only briefly debated in Parliament. Yet its effect in restoring the principles of equity to an important and practical area of the law was significant.
The courts have made extensive use since 1958 of the new jurisdiction to vary trusts, and this book sets out to describe and analyse that jurisdiction in the light of subsequent case law. The author particularly shows how the Act has made it possible to escape crushing death duties where these would previously have frustrated the whole purpose of a trust, and argues that the word 'trust' itself may require careful re-definition.
The resulting discussion gives a much-needed insight into an important area of equity which is given little space in the existing textbooks. Students and practitioners alike will welcome the clear and full treatment of such an important subject given by this little book. The full text of the 1958 Act, as amended, is set out as an Appendix at the end.