Modern Legal Studies: Constructive Trusts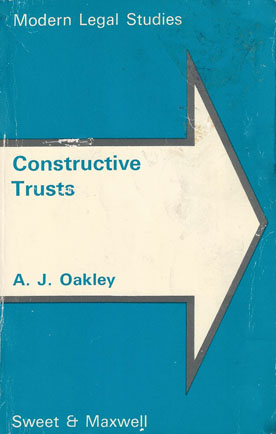 ISBN13: 9780421239104
ISBN: 0421239107
Published: May 1978
Publisher: Sweet & Maxwell Ltd
Country of Publication: UK
Format: Paperback
Price: £16.00
(Second Hand)

Out of Print
Constructive trusts are important not only in the law of trusts but also in land law, the law of restitution, agency and family law. Placing constructive trusts firmly in their modern context, this work makes particular reference to recent judicial developments.
The analysis of the nature and classification of constructive trusts and the effects of imposing them makes this book a useful supplement to basic textbooks in a number of courses. Indeed, those who wish to achieve the depth of understanding now demanded by many courses on the law of trrsts will find it invaluable.
The author attempts to estabiish principles rather than merely to restate rules and he submits his own guidelines which should govern their invocation. He considers fully the effects on general law of the indiscriminate application of the constructive trust, drawing on American experience to emphasise the points made.
Constructive Trusts brings toqether in a comprehensible fashion different areas of law of special relevance to students and of interest to the practitioner.