Legal Aspects of Receivables Financing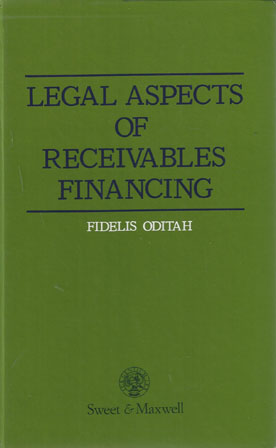 ISBN13: 9780421438606
ISBN: 0421438606
Published: July 1991
Publisher: Sweet & Maxwell Ltd
Country of Publication: UK
Format: Hardback
Price: Out of print

Out of Print
The Insolvency Act 1986 has bought about far reaching changes to corporate insolvency law including the introduction of an administrative procedure for ailing companies. Under the 1986 Act, the power to deal with and dispose of book debts is given over to an administrator, which fundamentally derogates from the rights of the receivables financier.
This is the first work to look at the full impact of the new machinary for corporate rescue and rehabilitation on receivables financing.
Legal Aspects of Receivables Financing provides an analysis of this difficult area of of corporate financial management. It explores some of the fundamental legal propositions around which receivables financing is usually organised. It examines:-
the legal nature of receivables
the anatomy of security interests
the theory of secured financing and the considerarions relavant to the choice of any one technique of receivables financing
priority problems
equities affecting assigned receivables
the impact of insolvency on receivables financing
The triangular relationship between financier/assignor/debtor raises a number of policy questions not encountered in other types of asset based financing. In no area of the law are the rules of preference among adverse claimants more confused than in relation to dealings in debts.
The book shows that a number of propositions on which financing practices are predicated are conceptually unsound.