The Hudson 4th edition: Volume 2, Part 1 - Table of Cases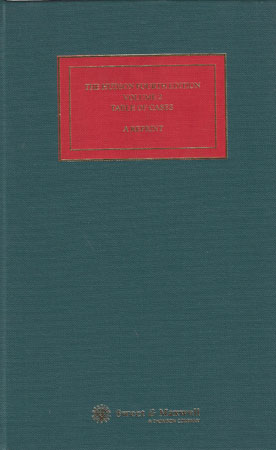 ISBN13: 9780421827301
ISBN: 0421827300
Published: December 2001
Publisher: Sweet & Maxwell Ltd
Country of Publication: UK
Format: Hardback
Price: £399.00

The 4th edition of Hudson The Law of Building, Engineering and Ship Building Contracts was published by Sweet & Maxwell in 1914 and was the last edition to contain a volume of case reports.
This edition has now become the sole source of reports of many cases dating from the late 19th and early 20th century. Whilst the cases are still of great relevance in modern construction law, it was increasingly difficult to get hold of this volume.
There has therefore been a strong demand to reprint the cases in Volume II of the 4th edition, in order to rectify this significant research gap.

Sole source of historical case law still referred to in leading construction law books

Plugs a gap in the construction lawyer's train of enquiry

Complements the two leading construction law texts, Hudson Building and Engineering Contracts and Keating on Building Contracts

Introduction by one of the construction industry's leading commentators, Ian Duncan Wallace QC.
Extract from the Foreword Part 2 of Volume 2 consisted of a number of precedents, including the then RIBA form of contract and no less than 289 model forms of clauses for construction contracts and 65 forms of clauses for Specifications, as well as other miscellaneous forms such as bonds, guarantees and assignments of retention money. The model clauses principally serve to illustrate the extreme and repetitive prolixity (fee per folio driven?) of much nineteenth century legal draftsmanship, but are otherwise today of only incidental historical importance.
Part 3 of Volume 2 contained the then current scales of fees for architects and surveyors respectively. The decision not to reprint these two quite lengthy Parts of Volume 2 is in my view justified as having little relevance for modem practitioners or for a better understanding of construction contracts.... I.N. Duncan Wallace Q.C.