Contract in Commercial Law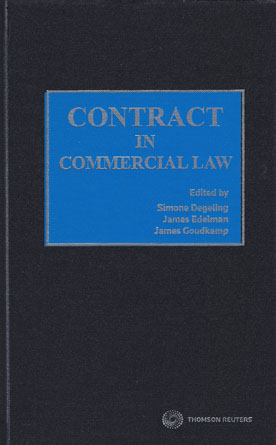 ISBN13: 9780455237688
Published: November 2016
Publisher: Thomson Reuters Australia
Country of Publication: Australia
Format: Hardback
Price: £180.00

Contract in Commercial Law will be an edited collection of essays based on the papers presented at the Contract in Commercial Law Conference 2015. This work will bring together the views of leading commentators in the area – Judges, Academics and Legal Practitioners- in this key area of the law.
This publication is the fourth title in the prestigious "Commercial Law Library" series, accompanying Equity in Commercial Law, Unjust Enrichment in Commercial Law and Torts in Commercial Law. Together these works comprise an unparalleled collection of essays examining deeper controversies and issues of principle in commercial law.
Contract in Commercial Law guides practitioners through a complex, difficult and controversial area of the law, offering a unique resource illuminating the many particular and difficult issues of contract law.