Criminal Courts and Mental Illness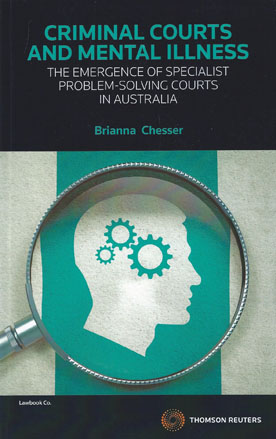 ISBN13: 9780455238890
Published: July 2016
Publisher: Thomson Reuters Australia
Country of Publication: Australia
Format: Paperback
Price: £66.00

Criminal Courts and Mental Illness: The emergence of specialist problem-solving courts in Australia analyses the nexus between the mental health system and the criminal justice system.
In this ground-breaking research, Dr Chesser seeks to place the development of the mental health court into an overall context within society and frames it as a part of continuing historical change in societal attitudes towards mental illness.
This book examines the operation of one such mental health list, the Assessment and Referral Court (ARC) List that operates out of the Magistrates' Court of Victoria. This Court List is the first of its kind in Victoria and was created after national and international models were found to be successful.
In the first project of its kind for the ARC list, the author was granted exclusive access to extract court data to determine the effectiveness of the list.