Global Corruption Report 2007: Corruption in Judicial Systems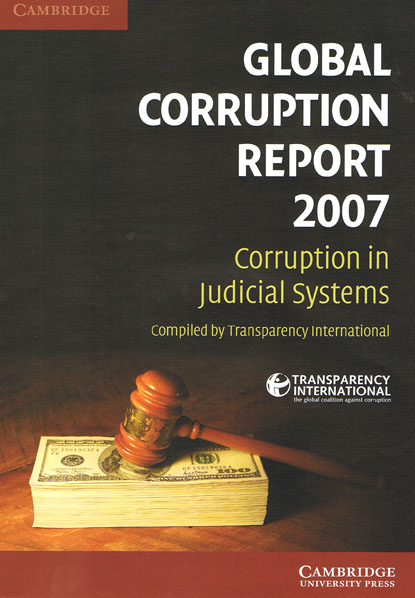 ISBN13: 9780521700702
Published: May 2007
Publisher: Cambridge University Press
Country of Publication: Uk
Format: Paperback
Price: £29.99

The Global Corruption Report 2007 looks at how, why and where corruption mars judicial processes, and to reflect on remedies for corruption-tainted systems. The book focuses on judges and courts but situates them within the broader justice system - police, prosecutors, lawyers and agencies responsible for enforcing judicial decisions.
It also looks at the social context of the judiciary and shows how societal expectations, the existence of non-state justice mechanisms and the strength of informal networks that circumvent the justice system, all have a bearing on judicial corruption. The book takes a close look at the two main judicial corruption problems: political interference and petty bribery by court personnel.
The 37 country case studies and a series of concrete recommendations for judges, political powers, businesses, lawyers, prosecutors, academics, NGOs and donors are supplemented by 15 empirical studies of corruption in various sectors, including the justice sector.
Comprehensive reports on the judicial systems of 37 key countries allow the reader to assess in details the state of corruption in each
Features practical guidelines to identify weaknesses in judicial systems and offers effective strategies for taking action
Includes summaries of the latest empirical research on corruption related issues