Antitrust and Global Capitalism, 1930–2004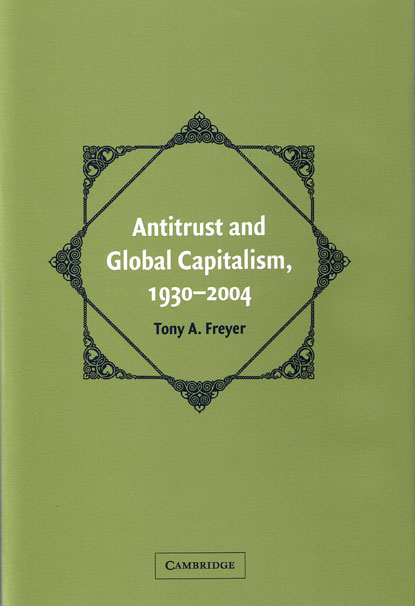 ISBN13: 9780521817882
ISBN: 0521817889
Published: October 2006
Publisher: Cambridge University Press
Country of Publication: UK
Format: Hardback
Price: £63.00

Despatched in 7 to 9 days.
By the 1930s, Americans feared that big business exceeded the government's capacity to impose accountability, engendering the most aggressive antitrust campaign in history. Meanwhile, big business had emerged to varying degrees in Britain, Australia, France, Nazi Germany, and militarist Japan. These same nations nonetheless expressly rejected American-style antitrust as unsuited to their cultures and institutions.
After World War II, however, governments in these nations, as well as the European Community, adopted workable antitrust regimes. By the millennium, antitrust was instrumental to the clash between state sovereignty and globalization. What ideological and institutional factors explain the global change from opposing to supporting antitrust? Addressing this question, this book throws new light on the struggle over liberal capitalism during the Great Depression and World War II, the postwar Allied occupations of Japan and Germany, the reaction against American big-business hegemony during the Cold War, and the clash over globalization and the WTO.
Reveals the changing institutional and ideological force of antitrust from the 1930s to the present
Explains the internationalization of antitrust as central to a cross-cultural public discourse
Uses policy history to suggest a new perspective on antitrust