The Second Rumpole Omnibus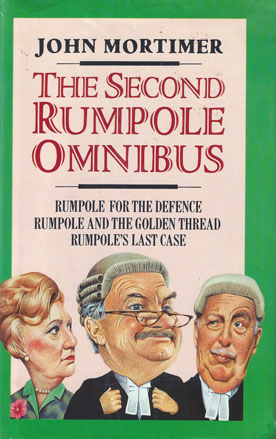 ISBN13: 9780670811250
ISBN: 0670811254
Published: October 1987
Publisher: Viking
Country of Publication: UK
Format: Hardback
Price: Out of print

Out of Print
Horace Rumpole, barrister at law, fearless husband to She Who Must Be Obeyed, colleague to Claude and Phillida 'Portia' Erskine-Brown (nee Trant), latterly mentor to Mizz Liz Probert and champion of the underdog- especially Snakelegs Timson and family.
Rumpole bestrides these pages as Defender of the Faith: 'Never plead guilty' and scourge of the Mad Bull, Judge Roger Bullingham, and other 'circus' judges. Venturing into the highways and byways of English life, into the very dwelling places of humbug, absurdity and pomposity here is Rumpole at Home and Rumpole Abroad; Rumpole sampling the beaded bubbles of Pommeroy's Very Special Chate au Thames Embankment and Rumpole sheltering from the icy blasts blowing round his domestic hearth in the Gloucester Road.
From 'secrets' to 'sin' our hero plies his trade with undiminished devotion as always to 'the golden thread' of British justice. Twenty 'fruity, foxy' plots reveal the hum and the drum, the splendours and miseries of life as an Old Bailey hack. Who can resist them?
The Second Rumpole Omnibus contains:-
Rumpole for the Defence
Rumpole and the Golden Thread
Rumpole's Last Case