The Bar on Trial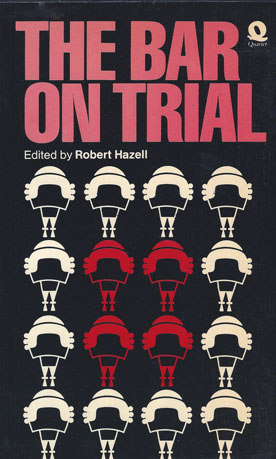 ISBN13: 9780704332171
ISBN: 0704332175
Published: June 1978
Publisher: Quartet Books
Country of Publication: UK
Format: Hardback
Price: £6.00
(Second Hand)

Out Of Print
Public disquiet about the operation of the law today led, in 1976, to the creation of the Royal Commission on Legal Services. Yet even inside the profession surprisingly little is known about its senior branch, the Bar. In this book, for the first time, a group of eight barristers have broken a tradition of silence to speak out against the shortcomings and injustices of their profession.
In this well-documented account, there is ample justification for the authors' charges that barristers' training is inadequate, their relations with solicitors excessively hierarchical, that the Inns of Court mismanage their property, that barristers' clerks have too much power, that the organization of many barristers' chambers is woefully inefficient, and that the profession as a whole is urgently in need of reform.
The Bar on Trial is essential reading for barristers, and for all solicitors and law students who want to learn at first hand how the Bar really works; and its disturbing findings will be of interest to anyone concerned about the quality of justice administered in England.