No Mitigating Circumstances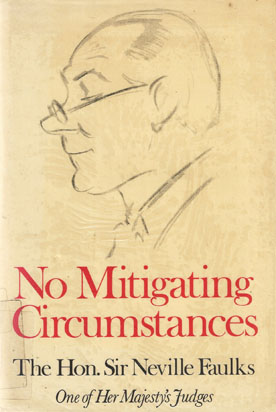 ISBN13: 9780718303259
ISBN: 0718303253
Published: June 1977
Publisher: William Kimber
Country of Publication: UK
Format: Hardback
Price: £10.00
(Second Hand)

Out of Print
Perhaps it is partly the unexpected variety in his family background that enables the author, a High Court Judge, to view life from angles that are always acute and witty, invariably down-to-earth and often sardonic, but unfailingly amusing and generous.
His paternal grandfather, he tells us, 'was apparently a rather successful milkman,' and there is a strong strain of individualism indicated, for example, by the author's cousin Philip who decided 'that the life for him was a life of crime.' He chose burglary, but 'he was very inefficient at it.' The family vignettes provide some of the most entertaining pages in the book.
The author's eye for the absurd was feasted early in his career when he was briefed for the defence as a junior counsel under the great Sir Henry Curtis-Bennett, in a case where following a fatal motor accident a young peer was charged with manslaughter and therefore had to face trial in the House of Lords 'by God and my Peers.' The author describes the medieval pomp and ceremony, and sums it up as 'a marvellous pantomime, such as only England could put on.' After this case such trials were abolished.
In recounting his years as an increasingly successful junior counsel, encompassing crime and particularly libel in civil law, the author has concentrated his gifts of observation on the unpredictable twists and turns of human nature as they reveal themselves in the courts.
The pages abound with the names of famous advocates of the day, such as Gerald Gardiner, Gilbert Beyfus and Hartley Shawcross, with whom the author was sometimes on the same side and sometimes the other, and there is plenty of light thrown on the cut and thrust of court encounters. But what makes the book compulsively readable is the author's tremendous zest for the ever changing colours of life as he sees them spread out before him.