FIDIC Quick Reference Guide: Pink Book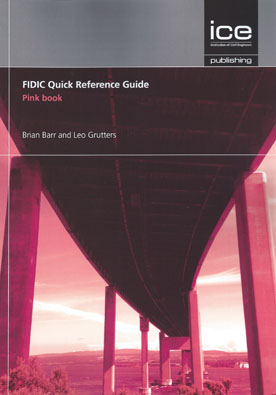 ISBN13: 9780727760425
Published: December 2014
Publisher: ICE Publishing
Country of Publication: UK
Format: Paperback, A4
Price: £35.00

Despatched in 7 to 9 days.
The FIDIC (Fédération Internationale des Ingénieurs-Conseils) forms of contract are used extensively throughout the world to further the aims of the construction industry at large. In both the developed and the developing world they play a crucial role in ensuring that project objectives are satisfactorily achieved.
The FIDIC Quick Reference Guide: Pink Book provides commentary on the FIDIC Pink Book: The MDB Harmonised Edition of the Red Book, for use with contracts which have been financed by one of the participating multilateral development banks. The book is a valuable tool for practitioners who are either preparing or using the contract form, as it directs the user through the various cross-referenced sub-clauses.
Rather than solving a problem after the conflict has occurred, the FIDIC Quick Reference Guide series of books and associated electronic aids set out how to prevent the problem from occurring in the first place. The FIDIC Quick Reference Guide series:
Concentrates on two issues: what to do and when to act
Establishes a simple sub-clause by sub-clause format to enable easy referencing
Designed to be used alongside the project's contract form
Provides a quick overview of the actions to be taken and the time in which to take such actions