Gangsterism: Canada's Law of Criminal Organizations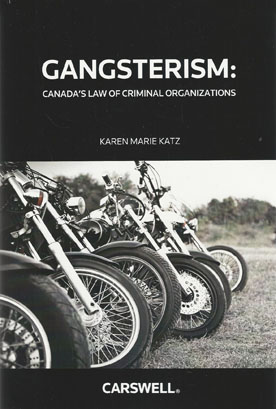 ISBN13: 9780779856800
Published: November 2013
Publisher: The Carswell Company Ltd.
Country of Publication: Canada
Format: Hardback
Price: Price on Application

The first publication to examine the phenomena of Canada's law of criminal organizations using a multi-disciplinary approach drawing on law, criminology and politics.
Gangsterism: Canada's Law of Criminal Organizations gives you new insight on Canada's organized crime law and an enlightening perspective on the challenges of investigating, combatting, prosecuting and defending organized crime cases.
This meticulously researched new resource presents a thorough assessment of the evolution of the Canadian criminal procedures to date, beginning from the enactment of criminal law, through policing, prosecution, and defence, and finally to sentencing, in dealing with offences related to criminal organizations.