Portrait of a Profession: A History of the Solicitors' Profession 1100 to the Present Day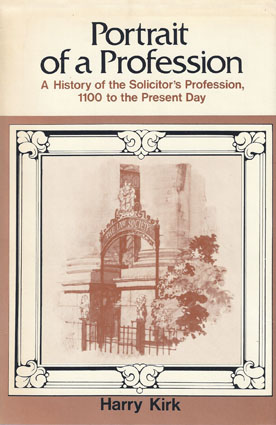 ISBN13: 9780851202891
ISBN: 0851202896
Published: January 1976
Publisher: Oyez Longman
Country of Publication: UK
Format: Hardback
Price: £20.00
(Second Hand)

Out of Print
This book paints a true-to-life portrait of the solicitor's profession and at the same time shows how its features have developed over the past eight hundred years or so.
The author, Harry Kirk, gained first class honours in Modern History at Oxford before being admitted as a solicitor and later sat as a member of the Council of The Law Society for 19 years. He combines his wide experience as a practising solicitor and his talent for research as an historian to ,give a clear, authoritative account of the history of the solicitors' branch of the legal profession.
Until the eighteenth century there is a scarcity of reliable material on the profession. The material becomes increasingly substantial from the beginning of the nineteenth century onwards, when the day-to-day events were recorded and discussed in detail by a numerous legal press representing different points of view. This was mainly due to the establishment of The Law Society in 1825.