Wigs and Wherefores: A Biography of Michael Sherrard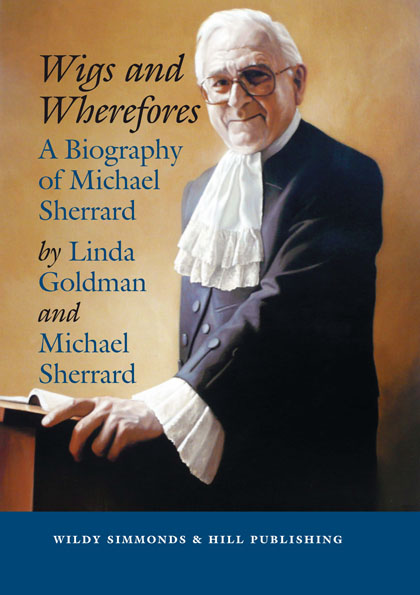 ISBN13: 9780854900305
Published: November 2008
Publisher: Wildy, Simmonds and Hill Publishing
Country of Publication: UK
Format: Hardback
Price: £24.99

There is a generation of lawyers, barristers and solicitors alike, who, together with the many clients that he represented during a long and distinguished career, consider Michael Sherrard to have been one of the great recent influences on the legal profession and the Bar in particular.
Lord Denning, before whom he appeared in trials and appeals, said that he regarded him as 'the best of advocates'. Michael Sherrard was involved in numerous high-profile cases in both domestic courts and those of the Far East.
This book provides a frank and entertaining account of Michael Sherrard's life in the law. Many of the events and personalities within its pages continue to spark public interest: the defence of James Hanratty; the inquiry into John Stonehouse's activities; encounters with Robert Maxwell; and the anti-apartheid activities of Peter Hain. The book also chronicles his major role in developing modern advocacy worldwide. Wherever the English common law has operated within the last twenty-odd years, the voice of Michael Sherrard speaks through many of the trained advocates.
Wigs and Wherefores is ultimately the story of one man's passion for the law, its intrigues and its traditions. It is a compelling tale told with humour and compassion, providing a fascinating insight into the remarkable career of one of the foremost advocates of his generation.
Review by Phillip Taylor, Book Review Editor of 'The Barrister'
...MICHAEL SHERRARD'S MODERN INFLUENCES FOR TODAY'S ADVOCATE EXPLAINED
Linda Goldman has written an interesting variation on the normal structure of a biography with this review of Michael Sherrard's life and cases.
I've reviewed many legal biographies and each are always worthy in their own way because they deal with 'people', and we are in the people business- and it's great for the historical record. Joshua Rosenberg's foreword sums it all up saying that Sherrard "is such a good advocate that it must have been fiendishly difficult for Linda Goldman to cross examine him"!
Absolutely right! But Linda has excelled here with some splendid explanations as the 'voice over' Sherrard's commentaries which are very helpful and give some structure to this narrative.
There continues to be a growing library of works about 'the people in the law' today – those who have made a lasting presence with their professional influence, and Michael Sherrard deserves the title as one of our 'the best of advocates' – a skill which many aspire to but few actually exhibit, as those elements in the judiciary we fall foul off will often comment on with barbed comment! 'Wigs and Wherefores' is his lasting thesis of modern advocacy.
This is a frank and entertaining account of a barrister-at-law who has been a substantial player in the events of the last half century. It is about man who has mingled with the personalities of the time to give us all a marvellous historic insight into the contemporary times we have just lived through. This part autobiography/part biography illustrates the momentous changes in attitude society has undertaken towards criminals, and those who sail close to the wind, by the recounting of a catalogue of names from the immediate past.
It is probably the passion which Sherrard exhibits for his branch of the legal profession which gives this work its intellectual sparkle. Many of us have been privileged to participate in occasions which described are 'milestones' at our point in history…but we always see it rather differently from those who comment and opinion form, such as 'well, I was there, but I don't remember it being quite like that!' This work sets some records straight.
This compelling tale gives two views, actually: Michael's view from the coal face (and you can use the index to spot your favourite villain to look up) and Linda's view which gives the perspective and explanations which we all need when reading autobiographies.
I am very grateful to include this little book amongst my expanding legal history library of 'contemporaries I have seen or known' because it gives an illuminating insight into a fascinating career. There are lots of hidden tips of how to succeed, as Sherrard has done, and he deserves the title of foremost advocate of his generation- he has come far, as the modern Bar moves on.