Further and Worse Particulars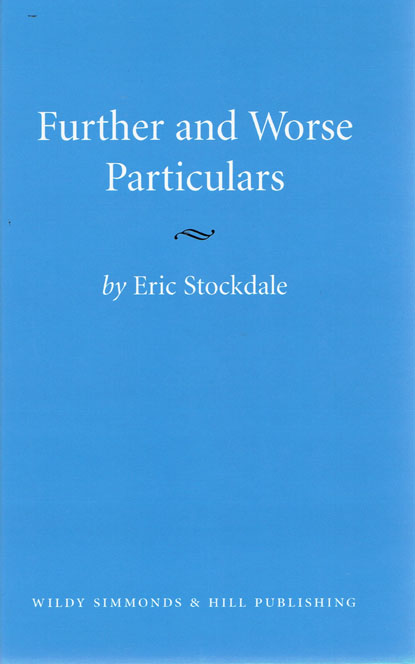 ISBN13: 9780854900411
Published: April 2009
Publisher: Wildy, Simmonds and Hill Publishing
Country of Publication: UK
Format: Hardback
Price: £14.95

Special Offer: £33.00 if all 3 books in the series are bought together. The full price of £44.85 will show on checkout and the adjustement will be made before your credit card is charged.
In his recent books From Wig and Pen to Computer – Reflections of a Legal Author and The Man who Shot the President – and other Lawyers, Eric Stockdale gave an essentially light-hearted account of his days as a student, barrister and Circuit judge. He coupled that with references to his overlapping experiences as an author and occasional lecturer, and introduced the reader to many members of the crowd scene of the law: from judges to prisoners, from court interpreters to irate litigants, and above all to some fellow barristers. As he was called to the Bar as long ago as 1950, he had by 2008 encountered many members of each category.
The cases briefly mentioned in those books were criminal, civil and matrimonial (or uncivil). In many cases the original pleadings had often been supplemented with Further and Better Particulars. The present selection of reminiscences fills in some gaps and has been given the more appropriate title of Further and Worse Particulars.