Lawful Occasions: The Old Eastern Circuit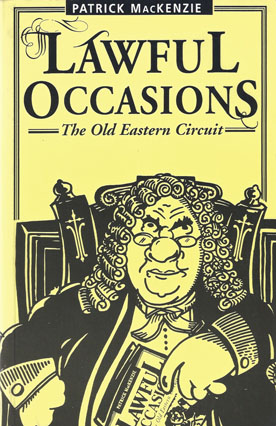 ISBN13: 9780856350245
ISBN: 9780856350245
Published: December 1991
Publisher: The Mercier Press
Country of Publication: Ireland
Format: Paperback
Price: Out of print

Out of Print
In an Ireland slow in pace yet with lightning sharp wit, an Ireland of simple food and not quite so simple folk, the young Patrick MacKenzie began his career at the Bar. It was the years during and immediately after The Emergency - a time when money was scarce, but humour was plentiful.
In this account of his career as a young barrister, and of his early struggles to make himself known in the various towns on the Eastern Circuit, Patrick MacKenzie draws on that humour. Lawful Occasions: The Old Eastern Circuit is a vividly portrayed and finely drawn, but above all, humor¬ous sketch of the characters who peopled that circuit, of the judges (some good, some bad - nearly all difficult!), of the contests of ordinary (and not so ordinary) people in a Legal System that was uniquely Irish and now is fast disappearing.
Readers won't need a Law degree to be able to enjoy this volume thoroughly - just the ability to laugh while reading a book!