Conservation On The High Seas: Harmonizing International Regimes for the Sustainable Use of Living Resources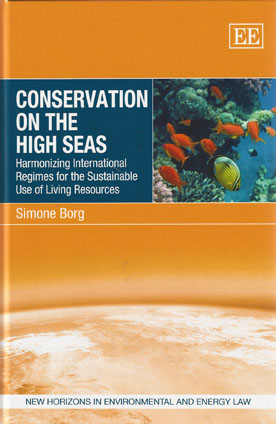 ISBN13: 9780857935632
Published: October 2012
Publisher: Edward Elgar Publishing Limited
Country of Publication: UK
Format: Hardback
Price: £101.00

Despatched in 4 to 6 days.
This timely book discusses various international norms that qualify the right which all states have to access and exploit living resources in marine areas beyond national jurisdiction in order to promote the conservation of such species.
An intricate body of norms has accumulated over the last few decades, consisting of prior and subsequent rules addressing the same issues together with a number of specialized rules that supplement more general ones. However, this process has also exposed the fragmentation of the relevant international regimes, with diverse interpretation of the same legal terms having evolved to fine-tune or qualify earlier treaties. Uncertainty prevails as to how these norms interrelate with each other.
The book assesses to what extent the harmonization of these international regimes is possible. It highlights current trends and developments which aim at better coherence, and discusses legal techniques that could serve to harmonize both the objectives of these international norms and their scope of applicability. The author also demonstrates that in some cases, gaps and conflicts in the existing legal framework cannot be simply 'interpretated away' but require the further development of International law to be resolved properly.
This unique book will appeal to academics and students in international law, especially those researching marine conservation and the applicable legal framework. It will be equally useful to organizations both public and private with an interest in marine conservation beyond national jurisdiction. Environmental groups and policy-makers in maritime affairs, environmental issues and fisheries management will also find much to interest them in this insightful book.