The Warwickshire Scandal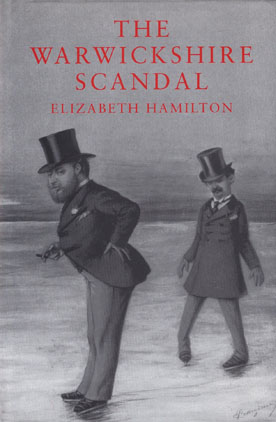 ISBN13: 9780859552448
ISBN: 0859552446
Published: January 1999
Publisher: Michael Russell Publishing Ltd
Country of Publication: UK
Format: Hardback
Price: £12.00
(Second Hand)

Out of Print
In December 1866 Sir Charles Mordaunt brought his young bride Harriett Moncreiffe back to Walton Hall, the Warwickshire mansion refashioned for him by Sir Gilbert Scott. She hobnobbed, however, and ap¬parently more than hobnobbed, with the Prince of Wales's set, and when she gave birth to a daughter there were, according to her own confession, several contenders for little Violet's parentage.
This was the beginning of the cause celebre of the Warwickshire Scandal, calling in question Harriett's mental stability and resulting in a trial which attracted intense public interest, not least because it involved an appearance in the witness-box by the Prince of Wales himself.
Elizabeth Hamilton, with six well received historical studies already to her credit, recounts the whole saga in fascinating detail. She has had access to a voluminous archive relating to the case which her husband inherited along with Walton Hall. It contains all the legal documents, affidavits, shorthand writers' reports, family correspondence, and - perhaps most illuminating of all - servants' diaries.
The lawyers and the doctors steer the two families' manoeuvrings - the Moncreiffes with one eye on their rather straitened finances, Sir Charles with both eyes on the prospect of all too public humiliation. We may speculate whether some of Harriett's odd behaviour was in fact pretence, but here is a telling insight into the Victorian approach to mental illness. Harriett's fate was distressing, consigned, as she put it herself, to bear 'all the ignominy'. And little Violet? She grew up to become the 5th Marchioness of Bath and mistress of Longleat.