The Irish Notary: A Treatise on the Law and Practice of Notaries Public in Ireland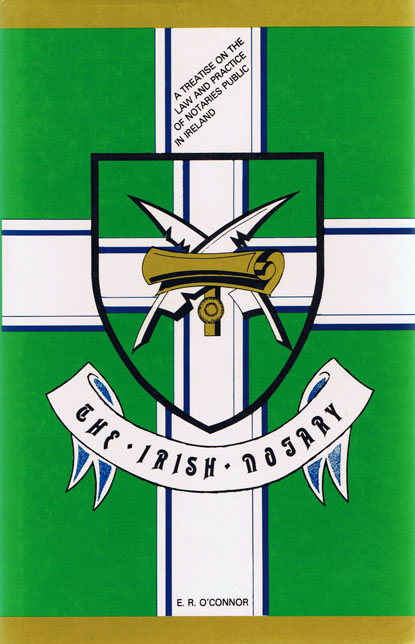 ISBN13: 9780862052386
ISBN: 0862052386
Published: June 1987
Publisher: Professional Books Ltd
Country of Publication: UK
Format: Hardback
Price: Out of print

Out of Print
The Office of Notary Public, with few exceptions, has universal recognition. The principal functions include authenticating public and private documents, attesting and verifying signatures to such documents in order to satisfy the requirements of foreign governmental departments and regulatory authorities; noting and protesting bills of exchange and promissory notes for non-payment and drawing up ships protests.
In addition a Notary is empowered by his Office to administer oaths, take affidavits, affirmations and declarations, to give certificates as to the identity of persons and their acts, to draw up documents of a legal or mercantile nature, to take evidence as a commissioner for foreign courts and to make translations and verify translations from foreign languages into the vernacular and vice versa.
Solicitors who have been practising as such for at least six years and hold current practising certificates from the Law Society of Northern Ireland may apply to be appointed a Notary Public of Northern Ireland.
In the Republic of Ireland persons applying to be appointed Notaries are usually solicitors, but in theory any person of good character, integrity and standing in the community, having full capacity and a satisfactory knowledge of Mercantile Law, or of the Law of Real and Personal Property in Ireland, may apply. Non-solicitor Notaries in Ireland include a Stockbroker, a Chartered Secretary and an Estate Agent.
With this book Notaries Public now have a Sourcebook, based on Irish law and practice, both North and South, to which they can refer for guidance. Likewise, persons seeking to be appointed Notaries will now have an Irish textbook from which to study in preparing themselves for entry into this ancient profession. Lawyers and Bankers will also find this a useful work of reference.