Their Friends at Court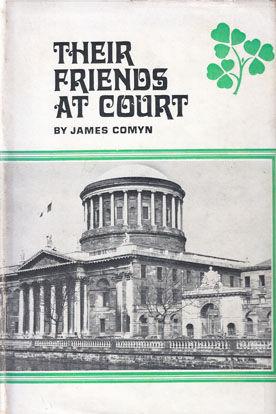 ISBN13: 9780900500565
ISBN: 0900500565
Published: June 1973
Publisher: Barry Rose Law Publishers Ltd
Country of Publication: UK
Format: Hardback
Price: £15.00
(Second Hand)

Out of Print
James Comyn describes with an obvious and sincere pleasure and, at times, with a great deal of humour, the story of his father, James Comyn, S. C., and his uncle Judge Michael Comyn, who both practised at the Irish Bar and on the Munster Circuit during the first 50 years of this century.
The author, well known to his own profession, has described with affectionate memory, family happenings, and gives a fascinating account of the careers of his father and uncle who had an enormous capacity for enjoying their profession to the full.
The book contains a fund of good stories of life at the Irish bench and bar, both before and after Independence, many of which are laced with that delightful, Irish humour.
Apart from its obvious interest for all who work within the legal profession Their Friends at Court will be found an amusing and entertaining family memoir.