New Convention for the Carriage of Goods by Sea: The Rotterdam Rules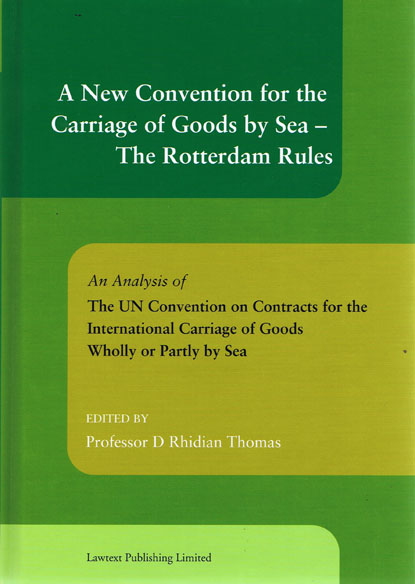 ISBN13: 9780953940332
Published: September 2009
Publisher: Lawtext Publishing
Country of Publication: UK
Format: Hardback
Price: £138.00

The new Convention, known as the Rotterdam Rules and open for signature in September 2009, represents a radical attempt to establish a single uniform legal regime for the carriage of goods by sea.
This book has been compiled specially in readiness for the occasion and as an essential aid to all those concerned to absorb the complexities of the new Convention.
The full text of the Convention, seven other appendices of international conventions and full indexes complete this expert analysis of the new approach and its relationship with the existing international and national laws.
Contributors include:-
Professor Michael F. Sturley
Christopher Hancock QC
Professor G. J. Van der Ziel
Professor Yvonne Baatz
Professor William Tetley, CM, QC