Blame Cokey: A Lawyer's Tale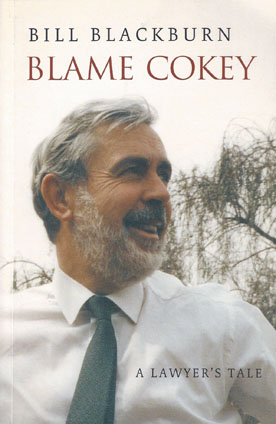 ISBN13: 9780954222505
ISBN: 0954222504
Published: April 2002
Publisher: Lead Publishing
Country of Publication: UK
Format: Paperback
Price: £12.00
(Second Hand)

Out of Print
Bill Blackburn is a solicitor with a background in private parctice and commerce. From his origins in Liverpool, he made a career with Theodore Goddard and IBM in London, Paris and Brussels.
A founder of the Franco-British Lawyer's Society, he was the Chairman of the Law Society International Committee and of the British Council Law Advisory Committee. he is the joint author of the Solicitors Guide to Good Management.
His personal life and his varied international career are here recounted with modesty and charm.