Fragile Democracies: Contested Power in the Era of Constitutional Courts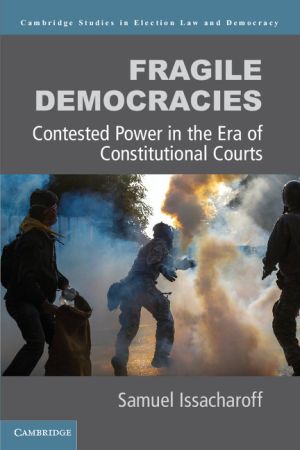 ISBN13: 9781107654549
Published: June 2015
Publisher: Cambridge University Press
Country of Publication: UK
Format: Paperback
Price: £23.99

Despatched in 6 to 8 days.
Twenty-five years after the fall of the Berlin Wall, the democratic ascendency of the post-Soviet era is under severe challenge. While fragile democracies in Eastern Europe, Africa, and East Asia face renewed threats, the world has witnessed the failed democratic promises of the Arab Spring. What lessons can be drawn from these struggles? What conditions or institutions are needed to prevent the collapse of democracy?
This book argues that the most significant antidote to authoritarianism is the presence of strong constitutional courts. Distinct in the third wave of democratization, these courts serve as a bulwark against vulnerability to external threats as well as internal consolidation of power.
Particular attention is given to societies riven by deep divisions of race, religion, or national background, for which the courts have become pivotal actors in allowing democracy to take root.