The Equity of Redemption: Its Nature, History and Connection with Equitable Estates Generally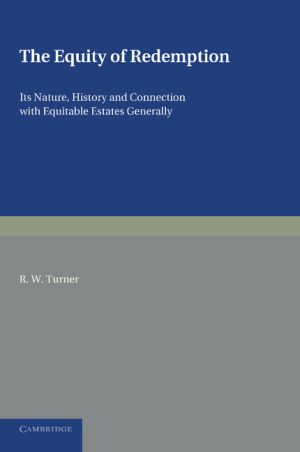 ISBN13: 9781107695443
Published: October 2013
Publisher: Cambridge University Press
Country of Publication: UK
Format: Paperback (Hardback in 1931)
Price: £25.99

Originally published 1931, this book contains the substance of the Cambridge University Yorke Prize Essay for 1923. The text discusses the equity of redemption in terms of its characteristics, its historical development and connection with equitable estates generally.
The subject matter was obtained by a study of every case on mortgages found in the Chancery Reports up to the year 1750, and numerous cases in the common law reports found by reference. For the reports concerning mortgages after that date, a selection was made from textbooks on the area. Various indices and an appendix section are also included.
This book will be of value to anyone with an interest in the equity of redemption and legal history.