Construction Law in the United Arab Emirates and the Gulf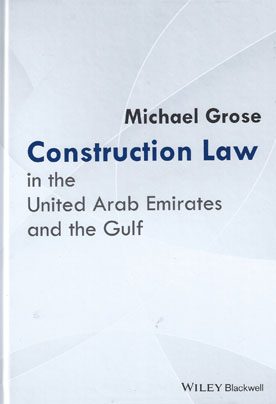 ISBN13: 9781119085935
Published: May 2016
Publisher: Wiley-Blackwell
Country of Publication: UK
Format: Hardback
Price: £110.00

The book is an authoritative guide to construction law in the United Arab Emirates and the Gulf. The principal theme is the contrast between construction law in an Islamic civil law jurisdiction and construction law in a common law jurisdiction. There is a tendency for these differences to be glossed over due to a lack of any detailed comparative analysis.
The book provides the first authoritative text on the application of the laws of the UAE, and to a lesser extent of the wider Gulf region, to the most commonly occurring issues of controversy arising from construction projects. There are extensive extracts from the region's applicable laws, all translated from the original Arabic, and hundreds of judgments of the most senior courts used to back up the analysis provided.
The text is presented in two parts: A narrative covering the main areas of practical concern to those dealing with construction contract and disputes; and A commentary on the standard FIDIC conditions that are widely employed on construction contracts in the Gulf region, applying principles from the narrative wherever relevant. The sources of information contained in the book are not readily available to those without access to a database of relevant laws and judgments.