Frequently Asked Questions in Anti–Bribery and Corruption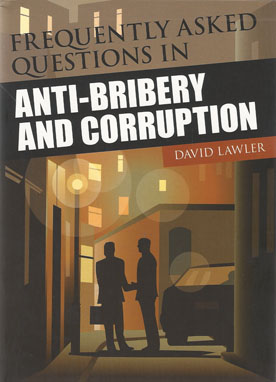 ISBN13: 9781119971979
Published: April 2012
Publisher: John Wiley & Sons Ltd
Country of Publication: USA
Format: Paperback
Price: £39.99

Despatched in 4 to 6 days.
For many years, companies did not have to concern themselves with bribery; it simply wasn't on the radar. Indeed, in many jurisdictions, companies could get tax relief on bribes paid to get business. The Us Foreign Corrupt Practices Act had been enacted in 1977, bit it was seldom enforced.
Today, we are in a changed business environment. Most countries have either adopted the OECD anti–bribery guidelines or enacted their own. Multinationals are being aggressively targeted and prosecuted, and companied are facing penalties and remediation costs of hundreds of millions of pounds. Some executives are even serving time in prison.
In the UK, the Bribery Act 2010, which came into force in July 2011, represents the new 'gold standard' against which companies' anti–bribery programs will be judged. Comprehensive and anti–bribery programs must now be in place, and be complied with in all businesses–especially those operating overseas.
Frequently Asked Questions in Anti–Bribery and Corruption is a practical, jargon–free guide to implementing, communicating and testing controls and procedures that comply with, and exceed the standard required under the laws. It also provides advice on the most effective reaction to allegations of bribery if and when they occur. It includes:-
Practical advice to help business people start, and then improve their anti–bribery compliance.
Simple and common–sense steps that can take a company from having no compliance regime, to being FCPA, Bribery Act, and OECD compliant.
Suggestions for further reading on each topic, both within the book, and externally, including the URLs of many sources for more information