Lissack & Horlick on Bribery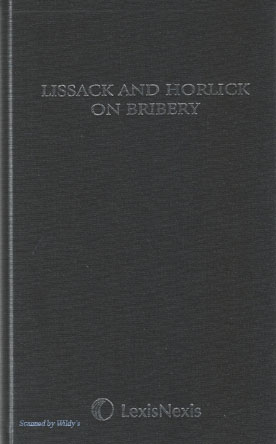 ISBN13: 9781405764575
Published: May 2011
Publisher: LexisNexis Butterworths
Country of Publication: UK
Format: Hardback
Price: Out of print

Are you prepared for the new Bribery Act? In April 2011, the much criticised system of bribery law will be replaced by a tough new anti-corruption regime.
The new Act introduces changes including a controversial corporate offence and challenges surrounding when is a bribe a bribe, all with extra-territorial application. Businesses and their advisors are in a new dawn of uncertainty, with vast pressure on corporations to comply with the new law and to face serious penalties if they fail.
This brand new work offers a comprehensive overview of the new legislation set in both a national and international context with a full explanation of the scope of the Act together with guidance on anti-corruption measures and sentencing.
Written by expert practitioners in white collar international crime (with magic circle and FCPA practitioner contributions), it offers a definitive voice amid fear and confusion toward the new bribery legal system. While both authoritative and accessible, it offers a clear emphasis on all practical issues with each chapter ending with a bullet-point list summarising key points to be considered.