Contract Negotiations: Skills, Tools, and Best Practices 2nd ed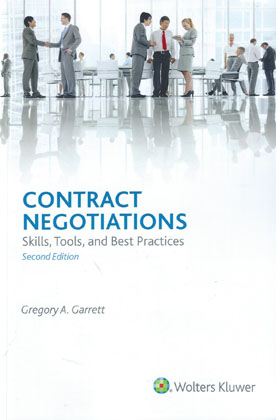 ISBN13: 9781454872092
Published: September 2015
Publisher: Aspen Publishers
Country of Publication: USA
Format: Paperback
Price: £80.00

Gregory Garrett's Contract Negotiations: Skills, Tools, and Best Practices 2nd ed is a one-of-a-kind resource that provides a comprehensive treatment of contract negotiations, with a compelling discussion of what skills, tools, and best practices are needed to become a master contract negotiator.
There are many books written on the basics of negotiations, and a few are specific to contract negotiations, but this is the only book which thoroughly discusses the entire contract negotiation process—from beginning to end—with more than 200 best practices from U.S. federal government, commercial, and multinational/global business sectors.
Contract Negotiations is for anyone involved with negotiating business deals, whether large or small, or anywhere in between. This includes: contract managers, contract negotiators, contract administrators, sales managers, account managers, price/cost analysts, subcontract managers, purchasing managers, supply-chain managers, project managers, and real estate agents. It also applies to individuals in both the public and private business sectors.
Topics covered in Contract Negotiations include:-
The buying and selling environment
Contract negotiation skills and competencies
The contract negotiation process
Planning contract negotiations
Conducting contract negotiations
Forming and documenting performance-based contracts
U.S. government contracts
Commercial contracting misconceptions
Multinational and global contracts