Bewigged and Bewildered?: A Guide to Becoming a Barrister in England and Wales 3rd ed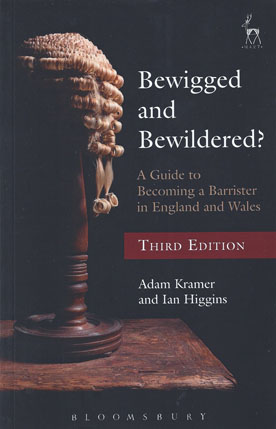 ISBN13: 9781509905362
Published: April 2016
Publisher: Hart Publishing
Country of Publication: UK
Format: Paperback
Price: £16.99

Misunderstandings and jargon prevent many from seriously considering a career as a barrister in the belief that such a career is not for them or that they are not for it. Others know that they might want to become barristers but not how to go about it, or just want to know more about this somewhat mysterious profession.
This book, written by two barristers, clearly but informally explains the traditions, terminology and institutions of the Bar, and what it is actually like to be a barrister. With this aim, several barristers practicing in different fields describe in detail a typical week in their life.
Advice is then given on how to be accepted into, fund and survive the various academic and other stages that precede qualification as a barrister, including work experience, Bar School, and pupillage (the barrister's apprenticeship).
It explains how to transfer to the Bar, for the benefit of solicitors, overseas lawyers or those in a non-legal career. This third edition is fully updated to take account of the most recent changes to the Bar, training for it, and the process of recruitment to it.