Challenges in the Field of Economic and Financial Crime in Europe and the U.S.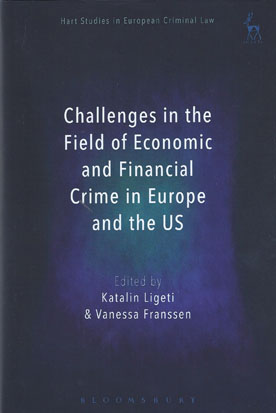 ISBN13: 9781509908035
Published: January 2017
Publisher: Hart Publishing
Country of Publication: UK
Format: Hardback
Price: £65.00

In the past few years, criminal justice systems have faced important global challenges in the field of economic and financial crime. The 2008 financial crisis revealed how strongly financial markets and economies are interconnected and illustrated that misconduct in the economic and financial sectors is often of a systemic nature, with wide-spread consequences for a large number of victims. The prevention, control and punishment of such crimes is thus confronted with a strong globalisation. Moreover, continuous technological evolutions and socio-economic developments make the distinction between socially desirable and undesirable behaviour more problematic. Besides, economic and financial misconduct is notoriously difficult to detect and investigate. In light of these challenges, legislators and law enforcers have been searching for adequate responses to combat economic and financial crime by adapting existing policies, norms and practices and by creating new enforcement mechanisms.
The purpose of this volume is to analyse those challenges in the field of economic and financial crime from different perspectives, and to examine which particular solutions criminal justice systems across Europe give to those challenges. The volume has four chapters. The first chapter focuses on a number of key questions with respect to substantive criminal law, whereas the second chapter will address issues affecting the administration of justice and criminal procedure. Chapter three then explores particular challenges concerning multi-agency cooperation and multi-disciplinary investigations. Finally, chapter four will concentrate on issues regarding shared or integrated enforcement models.