Questioning the Foundations of Public Law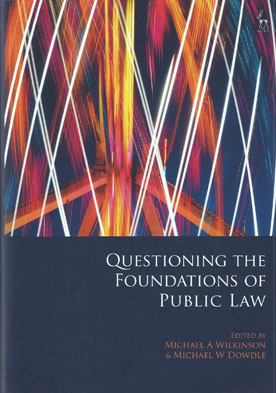 ISBN13: 9781509911677
Published: May 2018
Publisher: Hart Publishing
Country of Publication: UK
Format: Hardback
Price: £70.00

In 2010, Martin Loughlin, Professor of Public Law at the LSE, published Foundations of Public Law, "an account of the foundation of the discipline of public law with a view to identifying its essential character".
The book has become a landmark in the field, and it has been said, notably by one its major critics, that it noThew provides the 'starting point' for any deeper inquiry into the subject.
The purpose of this volume is critically to engage with Foundations - conceptually, comparatively and historically - from the viewpoints of public law, private law, political, social and legal theory, as well as jurisdictional perspectives including the US, India, and Continental Europe.
Scholars also consider the legacy and continuing relevance of Foundations in the light of developments in transnational law, global law and regional integration in the European Union.