The Age of Dignity: Human Rights and Constitutionalism in Europe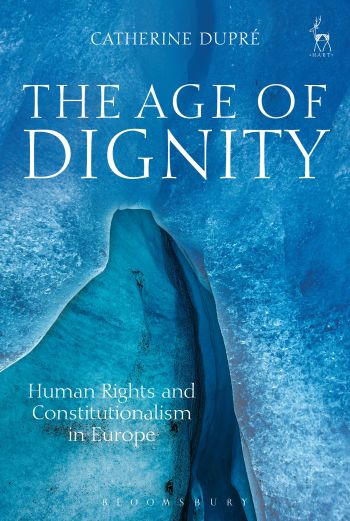 ISBN13: 9781509920013
Published: February 2018
Publisher: Hart Publishing
Country of Publication: UK
Format: Paperback (Hardback in 2015)
Price: £24.99

Human dignity is one of the most challenging and exciting concepts of the twenty-first century for lawyers and political philosophers. Even though it is fast emerging as a core concept across legal systems and is the first foundational value of the European Union and its overarching human rights commitment under the Lisbon Treaty, human dignity is still little understood and often mistrusted.
This path-breaking monograph provides a critical investigation of human dignity's origins, development and above all its potential at the heart of European constitutionalism today. Highlighting the complex connections among human dignity, human rights, constitutional law and democracy, the book argues that many of the concept's uses point to a deeper transformation of European constitutionalism and that, reclaimed as Europe's res publica, human dignity can contribute to developing constitutionalism in two directions.
These focus on the construction of time, re-formulated as open futures rather than rejection of an unwanted past, and the reorientation of constitutionalism as a new form of humanism, evidenced by the emergence of the work sphere alongside the public and private spheres in human dignity law.
The book contains a detailed analysis of comparative case law, including the two supranational courts and domestic courts, primarily but not exclusively those of Germany, the UK, France and Hungary.