The Charter of Rights and Freedoms 5th ed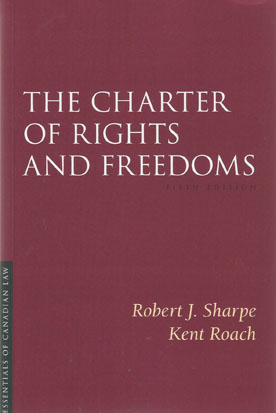 ISBN13: 9781552213414
Published: August 2013
Publisher: Irwin Law Inc
Country of Publication: Canada
Format: Paperback
Price: Out of print

Written by two of Canada's leading constitutional scholars, no other Canadian book provides such an accessible yet thorough and objective account of the Canadian Charter of Rights and Freedoms.
The authors survey the manner in which Canadian courts have come to terms with a constitutionally entrenched bill of rights, focusing on the decisions of the Supreme Court of Canada. The purpose is to explain the Charter, its interpretation by the courts, and its practical application.
There have been many significant developments in Charter jurisprudence since the publication of the fourth edition in 2009. The Supreme Court has revisited the fundamental issues concerning the interpretation of freedom of association, equality rights, and the reach of the protection accorded life, liberty, and security of the person.
There have also been significant developments with regard to freedom of expression, freedom of religion and its relationship with the fair trial rights of the accused.