Criminal Law: The General Part 2nd ed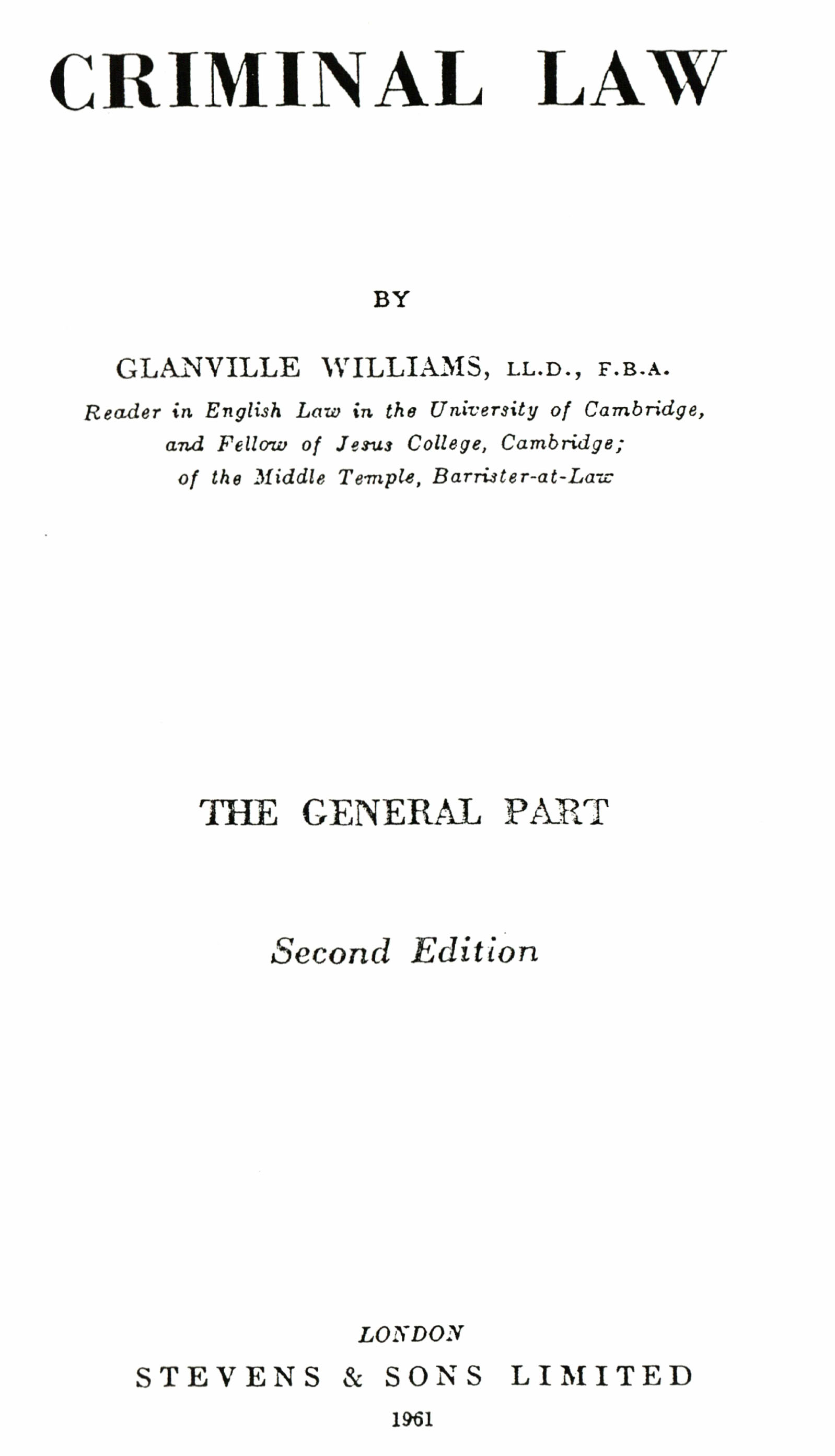 ISBN13: 9781561694020
ISBN: 1561694029
Published: June 1998
Publisher: Wm Gaunt & Sons
Country of Publication: USA
Format: Hardback
Price: £225.00

1998 Reprint of the Stevens & Sons edition, London. 1961
This is a book which examines the general legal principles which apply to crimes. By it Dr. Glanville Williams has enhanced a world-wide reputation for clear thinking and exact writing. As the Cambridge Journal put it.
[This book] is the most comprehensive theoretical and practical major work on the general part of the criminal law available in the com­mon law countries and an outstandingly valuable practical contribution to the understanding and administration of the existing law."
In the eight years since the first edition was published there have been important deyelopments in the criminal law and in this edition there are 200 pages more than in its predecessor and it contains some 550 additional cases.
Statutory changes had to be dealt with and in particular the Mental Health Act, 1959, called for a rewriting of much of the chapter on Mental Disorder. The notable additions to the literature on the subject have been noted and incorporated. Where the law is uncertain or obscure Dr. Williams has called in aid valuable decisions from overseas.