Contract and Copyright Drafting Skills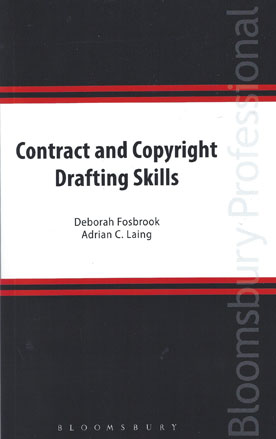 ISBN13: 9781780438238
Published: April 2016
Publisher: Bloomsbury Professional
Country of Publication: UK
Format: Paperback
Price: £100.00

Designed to develop and create greater flexibility in drafting skills Contract and Copyright Drafting Skills enhances the ability to draft, negotiate, analyse and review contracts and explains and gives guidance on how to write clauses.
Contract and Copyright Drafting Skills helps to appreciate the elements that can be edited in a clause thereby widening, decreasing or improving liability, risk, costs, revenue and control of rights.
It also explains the process of the expansion, reduction and adaptation of clauses to meet the needs of the circumstances of the parties. As a result readers have the confidence to make that assessment and to focus on the aim of achieving the best agreement in the circumstances.
Contract and Copyright Drafting Skills gives guidance on the variety of techniques that can be used including the significance of the purpose of the agreement and the focus of the outcome.
In addition it covers definitions which are an important aspect of contract drafting, especially as the differences in the words used can be significant, as well as covering general background factors that can be considered:-
research of business of parties;
pre-existing contracts;
trade practices;
government and corporate policies, codes and guidance;
the benefits derived from looking at real life business scenarios and companies already operating in that field and new innovations for the future.