Uses of Values in Legal Education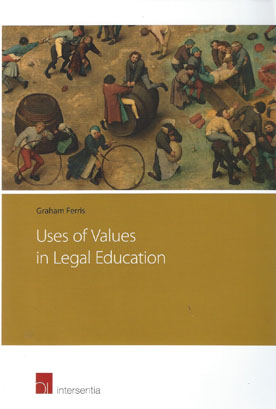 ISBN13: 9781780681238
Published: July 2015
Publisher: Intersentia Publishers
Country of Publication: UK
Format: Paperback
Price: £61.00

Usually despatched in 1 to 3 weeks.
Values both constrain and enable behaviour. They are a vital source of meaning in human life. They may be unconsciously inherited or consciously reflected upon. The challenge is to take the greatest advantage of value-informed teaching and learning in the context of a pluralist education and society.
The values legal education imparts or generates impact upon the character of legal professionals. The work of jurists impacts upon the quality of public discourse. Legal education is under severe threat after a period of tremendous growth across the common law world. Legal markets are unstable; information technology drives specialisation of labour to new levels; rising costs for students and falling returns to the human capital generated by legal education make the prospect of a legal education less enticing. Enhanced engagement with values offers the best hope for a positive and coherent response to these pressures by legal educators.
The Uses of Values in Legal Education makes a start by showing how using values in legal education might fulfil the promise of legal education. Incorporation of values into legal teaching, and reflection upon values as an integral part of the student learning experience, can facilitate the formation of robust and effective individual student identities.
When this leads to an alignment of student values with life plans it can generate a sense of wholeheartedness in activity that enriches life. Students with clear and considered ethical ideas can become effective ethical agents beyond the educational setting.