Standard Work: An Anachronism?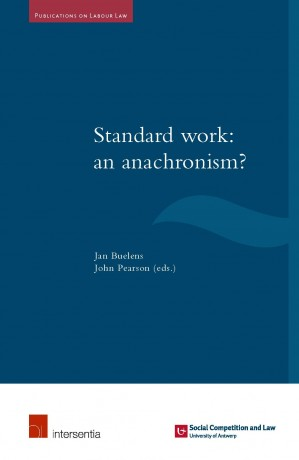 ISBN13: 9781780681320
Published: November 2012
Publisher: Intersentia Publishers
Country of Publication: UK
Format: Paperback
Price: £62.00

Despatched in 13 to 15 days.
This book investigates whether one of the basic norms underlying contemporary labour law in the EU - standard work - has been subject to drastic changes. Standard work, usually defined as fulltime, permanent employment for a single employer, has traditionally been the most common form of work structure, and various legal obligations and protections are strongly associated with it. However, standard work seems to have increasingly come under attack in recent years.
This project investigates how far standard work continues to influence labour law structures in several representative EU Member States. Claims that standard work is in severe decline have been somewhat exaggerated, yet the influence of perceptions of the decline of standard work needs to be examined. The project aims to ask whether EU Member States are actively dismantling legal structures built up around standard work, and if so, what is driving this, and what the effects of such changes might be. The book addresses important questions such as "Do changes in standard work extend labour law protections to a wider class of workers, or do they just leave more workers unprotected?" and "Do changes in standard work help address the charge that basing labour law protections on standard work discriminates against certain classes of workers?" The project therefore deals with some central concerns of contemporary labour law.